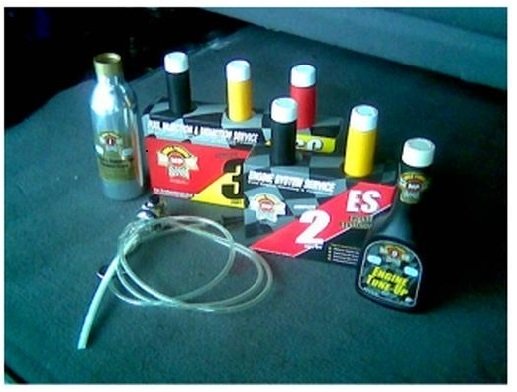 Our Featured ENGINE SERVICING, ENGINE PROBLEM ENDING TREATMENT. MEGA POWER"S ENGINE TREATMENT. STOPS - OIL BURNING, BLOWBY, VALVE TAPPING, ROUGH IDLING> A $400 Value Now $100 while supplies last.
Why Mega Power's Engine FixHer Should BE Your Additive Of Choice
    Engines are made to last a long time. But  they don't?
We wondered if we could help witha product to do so.
What we discovered :  After tearing down engines with problems and finding the problems were not part failure-problems, but  due  to dirty, tar-like binding, and friction causing  problems. 
Comparing troubled engines with new ones showed a big change. New engines and transmission parts are clean, smooth, free moving.  New parts are shinny, clean, easy moving.
We checked the market for what other aditive brands offered to see what they features as a fix aid. 
Additives - we found come three ways.
As a solvent or detergent. Usually, not strong enough, or too strong causing more problems.
As a thick gooey, honey like sticky fluid. Why would you put more sticky mixtures into a dirty motor?
With some sort of powder - to fill pores.  

Some had great reviews but limited to serious problem coverage.

Some do not help is a mechanical problem.
We Made and Tested our own Formulas. Looking for ways to return the clean smooth, new like state. 
The reasoning...
The best results came from sludge removers, conditioners and friction reducers that works both at top and bottom of engines.  A combination of cleaning , smoothing, and friction removing combinations no on else had.  
Engine trouble occurs when friction drag and dirty binding sludge and carbon hanper internal movement.
When clean and free of friction engine breathing, combustion for horsepower is highest and peak horsepower goes to spin the wheels.
When the opposit is true wear increases at a 50% faster rate,  and binding upsets performance,.
Comparing a clean engine with no friction drag to a dirty one shows air movement above 22 inches of engine suction measured witha vacuum gage. An d exhaust combustion  below smog particle and gas levels.
A  snapshot of the engine spark staying level.
What dirty conditions and friction produces.
A lower vaccumn below 22 inches indicates a dirty, slow valve movement and sticky piston ring action - cause of sludge formation.
A short spark duration or diesel burn shows a fuel richness. This comes from a dirty area and dirty injectors. They form and build sludge and carbon which also holds fuel in a to wet state, That means more combustion is dirty and send it as  sludge into the motors oil  -causing wear problems down in the engine. 
Removing engine sludge and friction are the next problems Mega Power Researches worked on. 
This occurs with a formula that soaked the combustion area with a chemical that broke apart carbon and sludge baked on to the rings, valves, and valve stems.  formulated chemcicals to reverses  the tar-like nature of sludge to frees it of their binding nature.
those problems they cause - not a "quick flush, or gooey additive" that do nothing to help engines.  Wiyh Mega Power   the result is...
A million satisfied users. Ending their engine problems like oil burning, compression blowby, valve tapping, lousy fuel economy and engine roughness problems with it - they know it works! They avoided a costly  $2000 to $5000 common repair cost  and gained yers more usage from their vehicles.
 The repair way is OK but overkill! With Engine Fixher you end  engine problems now upsetting your life! Even ends engine carbon knock and provides fuel injector cleaning. All, a easy to do service.   The idea of reversing your engine trouble to end it is the new way to help you run your cars in a great way for many more years. Nothing else can do it like  Mega Powers' "Engine Fixher."
  Learn more... about Engine FixHer << click here.
Or Order  engine fixher here if you want.       
Order the  Mega Power Engine Treatment, 6 products shown, shipped to your door in about 3  business days, with free phone help if needed. Easy-to-follow directions - Guarantee -  at this cart button. $95 - total. Click cart button to purchase.   Order here today and get our $29 Radiator Leak Preventer Additive for free for its car care introductory.
ENGINE TRANSMISSION ADDITIVES. 
  looking for tRANSMISSION  help?

Mega Power Transmission Fix is the best way to get rid of rough shift, hard shift, pause in shift, slippage, and leaks. Easy to do,too! Yourself!
ENGINE TRANSMISSION ADDITIVES.    
The TRANSMISSION FIXHER
Here's How To Solve Your Transmission Problem
   Are you looking for help to take the mystery out of ending  your transmission troubles? Tens of thousands use  what I call the "TRANSMISSIN FIXHER!"  What's so good about it?  - its the only product that reverses the problem to be sure it ends!
A holistic set of additives that travel to transmission troubled areas -  and takes the cause away.  Then conditions the entire system - for a smooth shift comeback. Details :
We tested to see why other products don't work 

Then tested formulas to see which works on transmission problems for what. 

Develop the quickest, easiest service to install the remedy.

Powered it up with additional cleaning  of the oil pickup screen ending any oil flow blockage of the cause.
Then cleaned dirty oil passage ways for full fluid flow again to troubled areas.
And added freeing up, cleaning, and lubing away the actual troublesome shift problem condition.

Not stopping then, Transmission Fixher  - removes years of crud messing up the shift valves process in the brain body to end any problem there.

Finally,  traveling to the gears with MC+ to smooth their friction  roughen  movement - taking away that shift and hangup problem, too.

Oh yes, almost forgot! It conditions the seals and gaskets to stop inner and  other fluid leak shift causing problems.

I'm sure that's the way you would have done it to end your problem, too!

Adding MC+ the World's Best Anti-Wear fills wear-spaces to add longer wearing life and more shift smoothing features - for an end-to-end trouble gone state. 

Learn more by reading about  the TRANSMISSION FIXHER.  <click
Order the engine transmission additive: Transmission FixHer here if you want.       
Order the  Mega Power Transmission Treatment,  The Transmission Fixher. 3 products shown, shipped to your door in 3  business days, with free phone help if needed. Easy-to-follow directions - Guarantee -  at this cart button. $95 - total. Click cart button to purchase.   Order here today and get our $29 Radiator Leak Preventer Additive for free with today's order.
   Why engine Engines transmissions additives  are called upon for their low-cost solutions to get the component over a burp.  A powerful care and repair benefit.   
How to Find Automotive Additives For Your Car's Problem...
Ending the mystery:
    Automotive engine-transmission-additives.com is ending the car and diesel mystery about which additives end your vehicles problems by explaining what our expert use. Then,guaranteeing your satisfaction on the outcome.
This is helping car owners, equipment owners, and mechanics end the mystery with explination of how they solve  todays' internal engine and gear operating problems. These are the top ten additives to do so - packages to do a treatment - to best end the problem.
, more now than ever before. While additives are often called upon to end burps in vehicles, they also are called upon to end mechanical problems. However.. many people remain unaware of their other benefits.
Additive Treatments
While a single product can solve, or end some problems, sets of automotive additives with a clean, free, heal, fill, and anti-friction features actually end internal, performance, wear, and even mechanical problems like valve tapping, engine knock, shift problems and even gasket leak and overheating problems.
They solve the dilemma engine transmission problems caused me:
The right action to do now before it get worst!
 The right actions for ending  engine and transmission problems.
     Ending those worry's with additives  makes life easier.   They are found below.

  Engine transmission additives Contact info:   
On a smart phone, to  ask a question, order items listed call me ...   george at 512 665 3388
How  Engine and Transmission Problems are Serviced Away With Additive Treatments
        No one likes engine-or-transmission problems anymore than I do - and I'm a mechanic - except repair shops and the billion dollar part replacement industry!  While many just have the repair done and bite the bill-bullet paying  from $2000 to $10,000, frugal and price-conscious car and equipment look for alternatives.  They change the oil or fluid to see if that works.  If not, they buy part store additives. 
     Making the problem worst:
       Part store additives are  often blamed for making the problem worse! That's because their prime ingredients are solvents, or thick gooey honey-like substances. and very good profit makers for them. However...
      Mega Power additives are what your vehicles need to end their problems. They : 
Contain specific ingredients having problem-ending features,  in a treatment- not products containing solvents or gooey mixtures don't have. 
Only one company,  Mega Power makes these stronger,  but more costly engine transmission additives,  but price seems a bargain for the end of problem result given.  
Mega Power engine and transmission additives provide operating and mechanical problem relief when other product can't because, other products ingredient list don't have these Mega Power ingredients:
NON SOLVENT CLEANERS, 
STUCK PART FREER'S, 
CONDITIONERS, 
WORN SPACE FILLERS,
ANTI FRICTION PROTECTORS. 
     And Mega Power Works because of their potent strength and proven  installed  sequence found to end almost every engine transmission problem.   And is guaranteed to do so! Of course, if its busted, it needs repaired first - Then serviced with  the treatment. Either way for "fantastic driving improvement !" - If older,  a stronger driving improvement occurs, that can last for years. 
        Here's how a Mega Power Treatment takes you car problem pain away!
Nothing to take apart. 

Just add what's included in directions to the fuel tank and motor oil. 

Drive for awhile so mechanical forces help the treatment reverse the problem. 

During a week of driving the problem just goes away - amazingly.

In a week an oil change or transmission fluid change is done and protectors added.

Some do the additive addition at home and have their local lube place change out the fluids.
      Yes!  That's the fix! Everyone waits with bated breath thinking it won't - but it always works. That's because years of varnish,  and friction drag, and binding are removed and conditioners heal the damage - ending  the cause of your internal problems. If that's not done, the problem can't go away. Got that?
With years of 99% success rates we decided to guaranteed the results promised!

No need to being ripped off  by us, or by repair shops for thousands of dollars.

Go to the menu pages to read more about the treatment and ordering.
Call me if anything is unclear. 
Treatment not complicated:
You will find the engine transmission additives needed numbered.  

And there are two separate steps - each easy to perform. 

The two steps are the treatment. 

Driving after their install sends the engine or transmission additives  to where oil can't go. 

As their power and engine forces works together it starts ending the problem.

During step two the entire problem is removed and performance returns to normal. 

You can buy the product here or see more info on the actual  solution page on the menu. 
             That's How the fix occurs.
             Other features and benefits.
Wear and tear problems are solved by removing sticky residues , healing any damage, and adding protectors. You're shown what's needed, listed by the problem you need solved.

The item are grouped 3 items into a service. The 3 include:
 a pre-cleaner to remove harmful residues

 and friction  reducers to remove friction causing your problem, 

and conditioners to smooth, heal, 

and MC+ anti-wear protection  adds a long term care.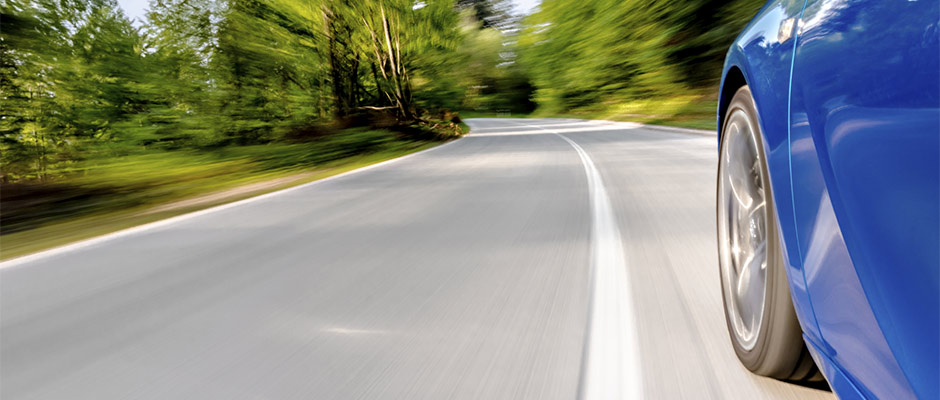 Mega Power Engine and Transmission Treatments end their problems for a new way to keep vehicles going - afforably.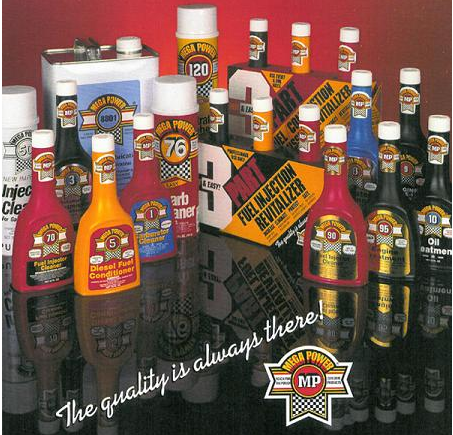 Mega Powers Brand Engine Problem Solving Treatments
Mega Powers Brand Engine Recovery Treatment.
       Engine problems like oil burning, compression blowby, valve tapping are costly to repair and the problem and the cost are upsetting your life! Engine Transmission Additives Have your ideal solution to end the worrisome sleep about it!
     Mega Powers Brand Engine Recovery Treatment.
      What it does:  Shown above: Ends engine problems like oil burning, compression blowby, valve tapping. It avoids their costly  repair. Ends those problems now upsetting your life! Even ends engine carbon knock and provides fuel injector cleaning. All, a no problem to end.  Made easier for individuals, mechanics, even equipment owners because instructions are easy to follow. Free Tech Help by phone if needed. one product - so many uses! The ideal solution to get going great again!  Professional quality. Add items in 2 phases  for a 101% recovery or end to your engine problems.  - Nothing to take apart with this method. Driving works away the problem.  Fail Proof, and Guaranteed to end those problems.  Learn more... about Engine FixHer
Not anymore, with the Mega Power ENGINE FIXHER! ngine fixHer! Engine Transmission Additives Have your ideal solution to end the worrisome sleep about it!
     You will see the heart of your ENGINE PROBLEM needs cleaning, freeing, conditioning and protectors.
       That's the formula! Some of it can be done with a $2000 to $5000 actual  repair.  That method works but this one does more by ending the cause. Which do you want? 
    What choice can do what's needed? Sleep on it and consider whats good for you: Repair, or a Mega Power Engine Treatment? The Engine FixHer!
       That's the formula! Some of it can be done with a $2000 to $5000 actual  repair.  That method works but this one does more by ending the cause. Which do you want? 
    What choice can do what's needed? Sleep on it and consider whats good for you: Repair, or a Mega Power Engine Treatment? 
    It seems scary to try an additive, but Mega Power is commonly trusted and actually fairly simple to understand and install with our 2 step method.
     The steps:
        1- In step one clean out varnish, carbon and residues specific to troublesome part  causing problems. As you do free stuck or sluggish parts and remove them in an oil change after a week driving. This starts the engine transmission recovery.
        2- at the oil change, with new oil add 2 conditioners to smooths and heal wear-roughen surfaces. and fill worn spaces  with a slippery coating - which finally ends remaining engine transmission problems.  Learn more at...
TRANSMISSION ADDITIVES.    
Here's How To Solve Your Transmission Problem
To do so, we have taken the mystery out of engine transmission additives so you can use them to end engine transmission troubles.
HOW?
We tested all we found to see what works for what.  What's Harmful to avoid.

We listed the solution page  by

 the trouble your transmission has.

We'll tell what to install, where.

All this in a few minutes of reading so you know exactly what you need to end the problem. Its easy!
Seems scary to try.  but  100,000 car and equipment owners are using this fairly simple method and learned to understand what's needed,  And the install is easy for this complex fix. What to avoid  is covered and other repair alternatives..
Read down below to see  transmission treatment details and ordering info.
This for the basics we discovered to unravel the engine transmission additives mystery.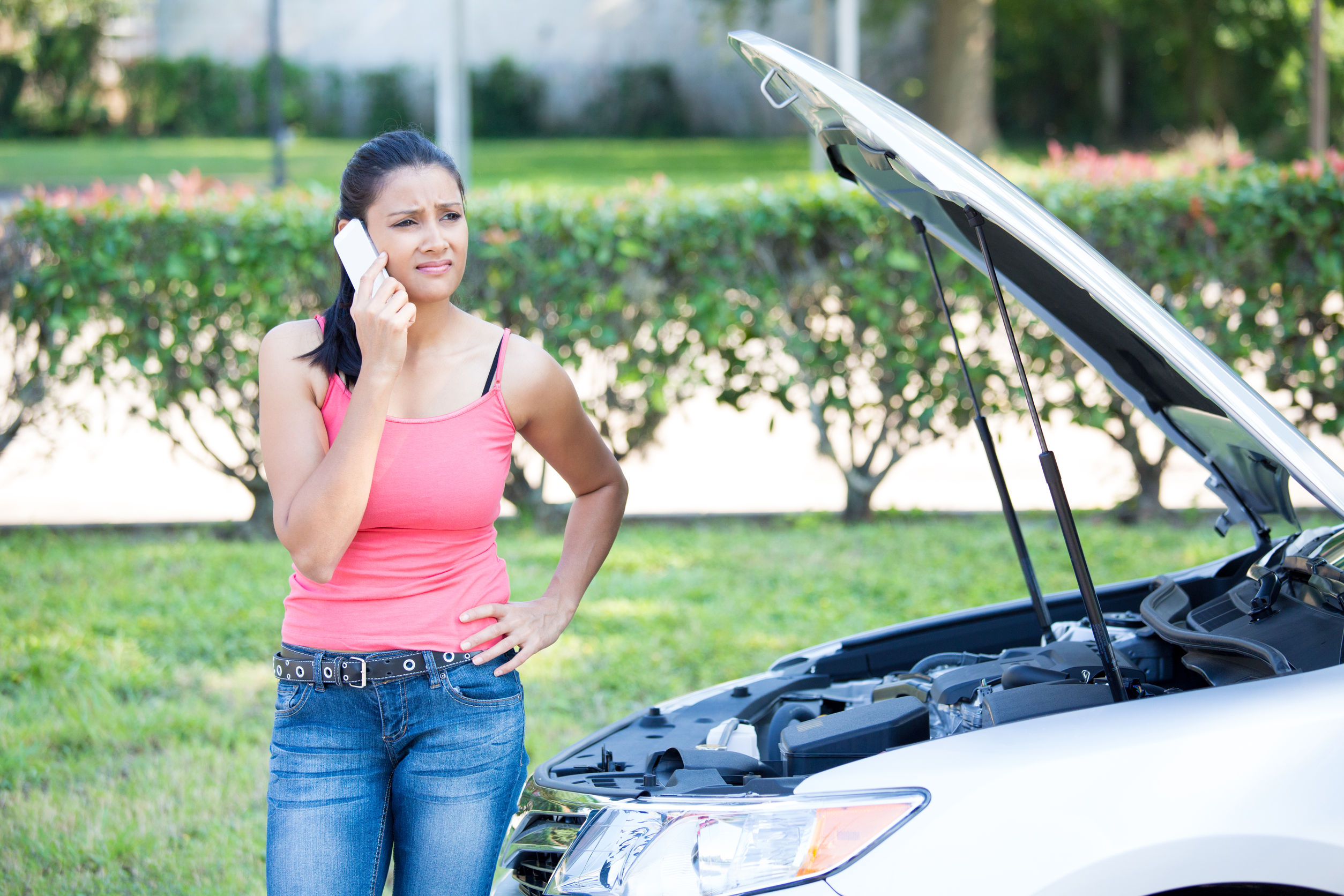 Things to know!

Today's engines and transmissions

 

have close tolerance spaces. They are water thin to lubricate and protect. 

Thick honey-like additives can do some good, but in today's engines often block oil flow for its thickening feature.  

Avoid 

additives that are 

thick, honey like.

Some suggest engine flushes.

ENGINE TRANSMISSION engine flushes,  commonly sold at part stores are made of solvents, for their oil stripping feature.  They removes residues such they are proving to be harmful.  Stay away from those engine flushes. 


Avoid old style detergent additives sold by mechanics to clean fuel injectors. Detergents were removed from fuel as a they increase smog. Picked up by mechanics as a useful additives, but are controversial.
A different engine transmission additive
---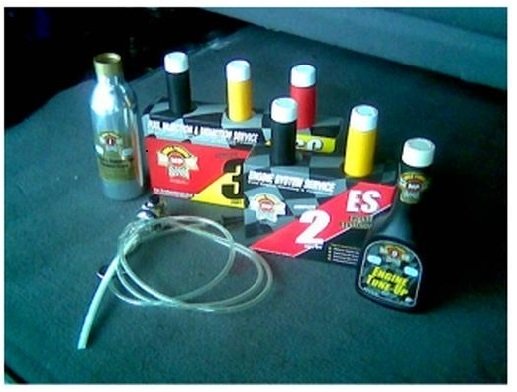 Directions:
Add items needed as shown to the gas tank, motor oil, transmission fluid.  Then driving reverse the problem causes. Ends the problem worrying you. An oil change removes the harmful, and adds  problem-healing conditioners. That's how the fix is performed.
Order for both or just  engine or  transmission. See specials below.       
Just A Mega Power Engine Treatment, 6 products shown, shipped to your door in about 3  business days, with free phone help if needed. easy-to-follow directions -Just  the engine treatment at this cart button. $95 - total. Click cart button to purchase.  
---
Order both Engine  and Transmission Treatments For and Even Greater Protection Value
Service and protect both your Engine $95 and Transmission $75 with both Mega Power  Treatments - Save $80 . They both need it; and we'll add this  $50  Radiator Cool and Protector to protect one more important system if ordering today!  MP Radiator Cool and  Protect , a beautiful service treatment,  valued because it removes coolant acids and its scum  in the system responsible for blocking engine and gear killing,  super hot temperature transfers.  The hidden cause of engine and gear operating problems.  A value you will appreciate as this item adds the missing link to long vehicle life.]  A triple  protection for total of 12 products sent to your door in 3 - 5 business days.  An $80 savings just for you, if you buy today.  Total just $140 Save $80."
If you're having an engine or transmission  problem - and it feels like your car could be breaking down at this very moment, these mega power brand products offer the best way to do the job to do it right! 

This may be the most important information about car care and repair you will ever read. That's because ...

It will give you the power to decide when your cars are repaired, replaced, not premature chance.
By gaining that knowledge you will be introduced to a  method of car equipment care that will end your present engine transmission problem faster, better, cheaper! That's what your are after, isn't it?
This knowledge will show you how push wear-out into the future, and avoid internal avoidable repairs - for all your vehicles. 
That advantage over the years will save you and your family tens of thousands of dollars repair replacement expense - now going to others, at your expense. 

Here's how our engine transmission additives can end your car problem!
Our way to end wear and tear, residue problems to avoid their costly repair:
We found, more than 90 out of 100 automotive engine transmission repairs  have no broken parts.  Just dirty, and stuck parts causing the problem. That's important to know why Mega Power engine transmission additives can fix them!
Because gasoline and diesel fuel  and motor oils are an organic substance producing carbon-based residues when burned, or sludge, these deposits in the combustion chambers, intake manifolds, ports and on valves and valve lifters, they.require removing.
Imagine adding products  to your engine and transmission fixing your car, instead of a mechanic. that is what a the engine transmission additives we recommend can do for those problems.
Imagine.... instead of a mechanic tearing apart and cleaning each engine or transmission part, imagine chemicals that do the same thing the same thing - but also smoothing troublesome wear roughen surfaces causing the trouble - ending it.
Imagine of the mechanic removing the troublesome parts and ordering new ones.  - running up your repair bill into the thousands.
Imagine the additives you were shown to install removing the varnish-like residues off those troublesome parts. Then, smoothing them to a shin like a chrome bumper, them filling their work spaces, closing up what wear rubbed away.
But imagine, the mechanic replacing your car's bad parts with shinny new ones. But he leaves all the dirty, partially worn, wear roughen parts as they are.  
Imagine, when he collects the money due him, and you take your car back after two weeks in the shop you begin to  feel there's still something worng, but all seems alright. 
But weeks later doubts in your mind say, "I wonder when the next wear or residue incident will show up?
You know that any day, some other engine or transmission part will soon give out. Then what?
However, its been a year or so since you chose to add the Mega Power engine transmission additives we recommend.  The car is running even better than ever. It just sounds so quiet since then.  
You have the confidence it will stay that way since your services your car and cars with our engine transmission additive, and continue at each oil change. You only spent a few hundred dollars, not many thousands. You averted a crush on your budget.
With the old fashion way to fix cars, it costly!   There is a budget tightening.
The kids will just have to wear their clothes longer as money is not there! 
Oh wake up. You took our advice! You have a good running car and extra cash so you went to Disney land. They'll love that! And that Disney trip talked about is off for this year. Now, back to the scenario using additives.  
You spend a few bucks to service the  entire car engine transmission radiator and steering on both cars. 
Several years down the road, the cars are older, but they run as sweet and trouble free as new ones. Mufflers, brakes and a tune are needed - $900. However...
You been to Disneyland and the Grand Canyon.  Next year, on the money saved with engine transmission additive recommendations, you and the family may go to Hawaii. You appreciate how the engine transmission additives you were shown to buy, and use, helps reduce the car transportation expense. Order now!
If you want a life of economical car care  with thousands lower expenses, learn to use our engine transmission additives  recommended on these pages. They made my life easier,  many others, also. And here's how to get started... Sold only on line to keep prices reasonable.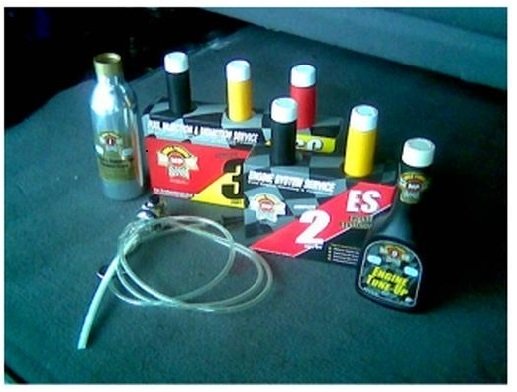 Order the Mega Power Engine Treatment $95,  They are easy to install. Nothing to take a part. Driving does the actual fix.  Phone help if needed - free. guarantee, shipped to your door in 3 days by FedEx Regularly $150  now during our special just $95 total. Order now receive our 2 Act Now  $49  Radiator and Power Steering Specials   for all 8 items just $95. click cart for this special