Engine transmission additives Contact info:   On a smart phone, to   ask a question, order items listed call me ...      george at 512 665 3388
Engine and transmission additives to end a problem
 Engine, transmission additives. 25,000 Mile Servicing Additive. For fuel injector and tune up. Additives to end older vehicle problem.
      You can take the mystery out of solving your engine transmission problem with additives. You can do so with this guide!
You do so by by search of a solution  for your pribem hers 
Ask  for help with our tech by phone  help .
Pinpointing what you need to order.
This assures you of your goal to end  your car problem.
It will be in the quickest, fastest, cheapest way possible. 
    To help you, read each page a couple times.  Bookmark it, so you can return.
Your problem explained and choices for its fix.

Our suggestion removes the common cause of engine transmission  problems,  friction, residues, and normal wear, unlike other products that only offer one feature.
Detailed in easy to do steps.
Nothing to take apart. This is an add and drive fix that reverses the problem. 
The negative? You or someone needs to install what's shown. Easy as adding oil. Drive for a week while the process works.

An oil change or transmission change is needed. Go to any lube oil place to do that. 

During the week the problem just goes away - amazingly.

With years of 99% success its guaranteed to work.

No need to being ripped off for thousands of dollars to do so.

Go to this page to solve you engine problem.
Go to this page to solve you transmission problem.
Its not complicated:
You will find the engine transmission additives needed grouped into a service where the problem is corrected and removed with the old fluid.

Wear and tear problems are solved by removing sticky residues , healing any damage, and adding protectors. You're shown what's needed, listed by the problem you need solved.

Next, we grouped 3 items into a service. The 3 include a pre-cleaner to remove harmful residues and friction causing your problem, and providing conditioners to smooth, heal, and add anti-wear protection for a long term care.




Read on...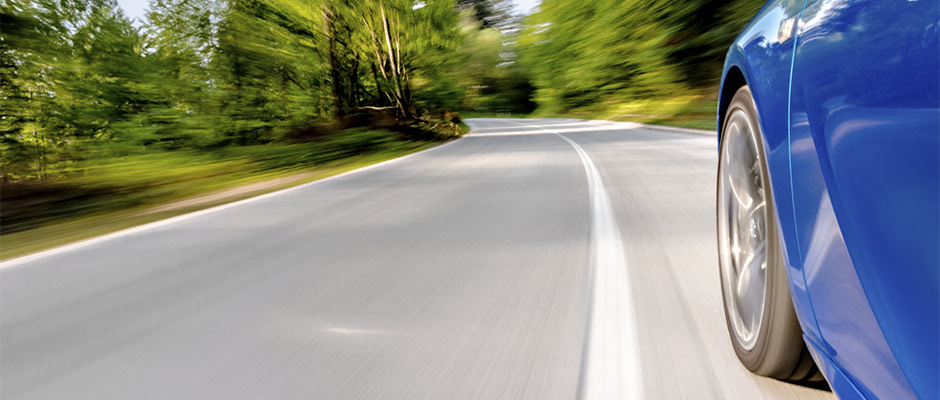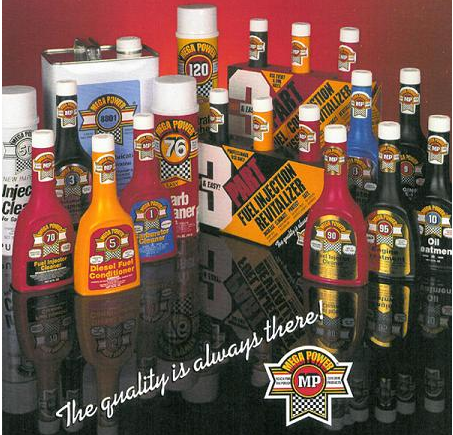 Mega Powers Brand Engine Problem Solving Treatment
Mega Powers Brand Engine Transmission Recovery  Treatment.
At the heart of the ENGINE TRANSMISSION ADDITIVE mystery is knowing what problem needs solving.
What products can do what's needed.
It seems scary to try an additive but is actually fairly simple to understand with our 2 step method.
        1- In step one clean out varnish, carbon and residues specific to troublesome part  causing problems. As you do free stuck or sluggish parts and remove them in an oil change after a week driving. This starts the engine transmission recovery.
        2- at the oil change, with new oil add 2 conditioners to smooths and heal wear-roughen surfaces. and fill worn spaces  with a slippery coating - which finally ends remaining engine transmission problems. 
Mega Power Engine Transmission Additives Treatment Information.
ENGINE TRANSMISSION ADDITIVES.  
Here's How To Find What They Need.
To do so, we have taken the mystery out of engine transmission additives so you can use them to end engine transmission troubles.
HOW?
We tested all we found to see what works for what. Harmful ones to avoid.

We listed them by

 the trouble they solve.

We'll tell what to install, where.

All this in a few minutes of reading so you know exactly what you need to end the problem. Its easy!
Seems scary to try.  but is actually fairly simple to understand what's needed, where. What to avoid that's harmful.
Read the following for the basics we discovered to unravel the engine transmission additives mystery.
Additives to avoid that's harmful.

Today's engines and transmissions

 

have close tolerance spaces. They are water thin to lubricate and protect. 

Thick honey-like additives can do some good, but in today's engines often block oil flow for its thickening feature.  

Avoid 

additives that are 

thick, honey like.

Some suggest engine flushes.

ENGINE TRANSMISSION engine flushes,  commonly sold at part stores are made of solvents, for their oil stripping feature.  They removes residues such they are proving to be harmful.  Stay away from those engine flushes. 


Avoid old style detergent additives sold by mechanics to clean fuel injectors. Detergents were removed from fuel as a they increase smog. Picked up by mechanics as a useful additives, but are controversial.
A different engine transmission additive
---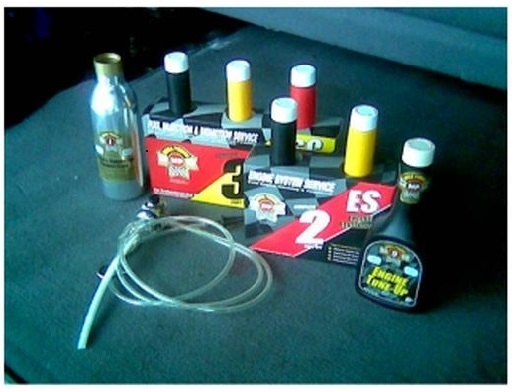 Directions:
Add items needed as shown to the gas tank, motor oil, transmission fluid.  Then driving reverse the problem causes. Ends the problem worrying you. An oil change removes the harmful, and adds  problem-healing conditioners. That's how the fix is performed.
Order for both or just  engine or  transmission. See specials below.       
Just Mega Power Engine Treatment, 6 products shown, shipped to your door in about 3  business days, with free phone helpi if needed. easy-to-follow directions -Just  the engine treatment at this cart button. $95 - total. Click cart button to purchase.  
---
Transmission Treatment show above.
Transmission Install Directions. Ordering.
Add items needed as shown to the gas tank, motor oil, transmission fluid.  Then driving reverse the problem causes. Ends the problem worrying you. An oil change removes the harmful, and adds  problem-healing conditioners. That's how the fix is performed.
Order for both or just  engine or  transmission. See specials below.       
Just Mega Power Engine Treatment, 6 products shown, shipped to your door in about 3  business days, with free phone helpi if needed. easy-to-follow directions -Just $95 - Click cart button to purchase.  
Order both Engine  and Transmission Treatment
For only $140, you have Mega Powers Engine and Transmission Treatment - and we'll add the (MP Radiator Cool and Protector for free) A total of 11 products sent to your door in 3 - 5 business days. An $80 savings just for you, if you buy today.
If you're having an engine or transmission  problem - and it feels like your car could be breaking down at this very moment, here's a quick way to find and select the righ one to so the job needing done. 

This may be the most important information about car care and repair you will ever read. That's because ...

It will give you the power to decide when your cars are repaired, replaced, not premature chance.

By gaining that knowledge you will be introduced to a  method of car equipment care that will end your present engine transmission problem faster, better, cheaper! That's what your are after, isn't it?

This knowledge will show you how push wear-out into the future, and avoid internal avoidable repairs - for all your vehicles. 

That advantage over the years will save you and your family tens of thousands of dollars repair replacement expense - now going to others, at your expense

. 

Here's how our engine transmission additives can do for you!
Our way to end wear and tear, residue problems to avoid their costly repair:
We found, more than 90 out of 100 automotive engine transmission repairs  to have no broken parts. 
Because gasoline and diesel fuel  and motor oils are an organic substance producing carbon-based residues when burned, or sludge, these deposits in the combustion chambers, intake manifolds, ports and on valves and valve lifters, they.require removing.
Imagine adding products  to your engine and transmission fixing your car, instead of a mechanic. that is what a the engine transmission additives we recommend can do for those problems.
Imagine.... instead of a mechanic tearing apart and cleaning each engine or transmission part, imagine chemicals that do the same thing the same thing - but also smoothing troublesome wear roughen surfaces causing the trouble - ending it.
Imagine of the mechanic removing the troublesome parts and ordering new ones.  - running up your repair bill into the thousands.
Imagine the additives you were shown to install removing the varnish-like residues off those troublesome parts. Then, smoothing them to a shin like a chrome bumper, them filling their work spaces, closing up what wear rubbed away.

But imagine, the mechanic replacing your car's bad parts with shinny new ones. But he leaves all the dirty, partially worn, wear roughen parts as they are.  

Imagine, when he collects the money due him, and you take your car back after two weeks in the shop you begin to  feel there's still something worng, but all seems alright. 
But weeks later doubts in your mind say, "I wonder when the next wear or residue incident will show up?
You know that any day, some other engine or transmission part will soon give out. Then what?
However, its been a year or so since you chose to add the Mega Power engine transmission additives we recommend.  The car is running even better than ever. It just sounds so quiet since then.  

You have the confidence it will stay that way since your services your car and cars with our engine transmission additive, and continue at each oil change. You only spent a few hundred dollars, not many thousands. You averted a crush on your budget.
With the old fashion way to fix cars, it costly!   There is a budget tightening.
The kids will just have to wear their clothes longer as money is not there! 

Oh wake up. You took our advice! You have a good running car and extra cash so you went to Disney land. They'll love that! And that Disney trip talked about is off for this year. Now, back to the scenario using additives.  

You spend a few bucks to service the  entire car engine transmission radiator and steering on both cars. 

Several years down the road, the cars are older, but they run as sweet and trouble free as new ones. Mufflers, brakes and a tune are needed - $900. However...

You been to Disneyland and the Grand Canyon.  Next year, on the money saved with engine transmission additive recommendations, you and the family may go to Hawaii. You appreciate how the engine transmission additives you were shown to buy, and use, helps reduce the car transportation expense. Order now!
If you want a life of economical car care  with thousands lower expenses, learn to use our engine transmission additives  recommended on these pages. They made my life easier,  many others, also. And here's how to get started... Sold only on line to keep prices reasonable.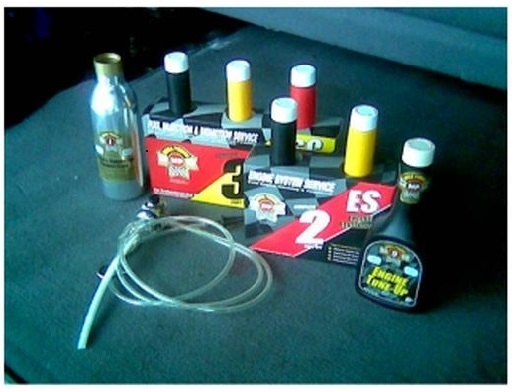 Order the Mega Power Engine Treatment $95,  They are easy to install. Nothing to take a part. Driving does the actual fix.  Phone help if needed - free. guarantee, shipped to your door in 3 days by FedEx Regularly $150  now during our special just $95 total. Order now receive our 2 Act Now  $49  Radiator and Power Steering Specials   for all 8 items just $95. click cart for this special