Mega Power Engine Treatment removes sludge causing residues.Smooths worn surfaces to stop friction. Release absorbed power. 512 665 3388
Mega Power's Octane Power Booster Sale.  Buy 6 get 6 Free + our $49 engine friction reducer -- "so, good, I decided to add it to my transmission to end a rough shift I felt was cause by friction.It smoothed it out in about 50 miles. Crazy product." Releases absorbed friction and again sends it to the wheels for a bigger engine feel.
"I like this Mega Power set of additives because it powered up  my 208 Ford 6 to seem like a V8!   
Amazingly, I find its boost speed and I'm backing off on the gas pedal to stay at speed. This backing off the gas pedal  ups MPG from 21 to 27 mpg.  That, sometimes last for 2 or almost 3 tanks of fuel with each bottle. "...GC
Mega Power's Octane Boost is non-caustic. Has cleaning capability.  1 bottle per twenty gallons fuel makes High Octane Racing Fuel. Add 2 for double horsepower gain.
Buy 12 for 9.95 each + $20 tax, s&h Total  $139. Save $36.
End of Summer Sale Specials    "Move em out SALE!"  You gain!

Buy 6 NOW   Get 12 + 1 Free Sale! 
You read that right! Crazy - right?  Shown in picture.
13 items for price of 6 items : Mega Power Octane Booster  Sale Details.  $6.95 each X 6 items = $41.70+$25 tax, s&h= $62 total.  But we ship you 12 OB  and one,$49 Engine Treatment  - all for price of the 6 OB. Save $60  .. Just  $62 while supply's last
Buy 6 Mega Power Octane Booster Sale Items get 6 FREE!  Plus 1  Friction Reducing Motor Protector - Free.  This  MP Engine Treatment item; a $49 value  free  will release absorbed friction eating horsepower, for even more racy performance.  Why let lo-octane fuel and friction make your driving performance cry for Help? You'll get months of power for pennies a day. Order while octane boost supply's last.   Total this sale item: $62 total.  Save $100.00.  Click cart button for ship details.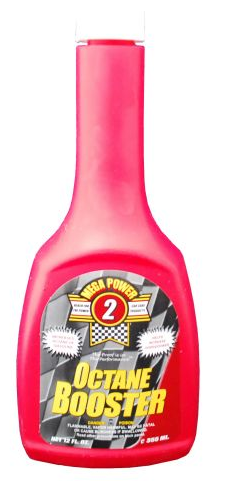 Order as many octane sets of 6+6+1 as you want at Summer End Sale Prices Making room for new inventory. Need this space.
Octane Inventory count 9/1/2012= 120 cases of 12. 1st come, 1st served. Money refunded once items are gone.
Mega Power Octane Booster Sale - Special .                             Reg Price :Mega Power Octane Booster Sale Item. Boost octane points up  4.  $12.95+$5 s&h=$17 total. 
Buy One Today! Get 2 items for price of One --  Sale!  Click cart for this 2 for one price sale item.