Pour in the speed in everything you own!
With Mega Power's Power-train combo. 

Pour-in octane power booster With ADDED horsepower tire spinning, racy performance - 
- for These Reasons, besides wanting to be way ahead of the pack ! 



MEGA POWER"S CITANE BOOSTER AND COMPONENT FRICTION ELEMINATER. FOR MORE HORSEPOWER - OUT OF A BOTTLE>
    THIS MEGA POWER DIESEL COMBO. OCTANE POWER BOOSTER... WITH ITS POWER TRAIN HORSEPOWER MAKING FEATURES. PULLS OUT MORE HORSEPOWER FROM EVERY COMPONENT - GIVES INSTANT,  BIGGER ENGINE POWER  GOING THRU THE GEARS> CLIMBING HILLS FULLY LOADED>  TO HAVE WHAT IT TAKES TO GAIN ROAD TIME  - LOTS OF MILES MAKES MAKES NO DIFFERENCE!   OK FOR RACE CAR HORSEPOWER BOOST AND PROTECTION>   5 Gallons  + treats a big rig. Or 5 vehicles.  Fuel, engine, transmission, steering, radiator....  Just $399 plus FREE  $15 s&h. Total $399 shipped to your door by FedEx in 3 days.  Total  6 items needed. Click cart button. 


THIS MEGA POWER CAR COMBO. OCTANE POWER BOOSTER... WITH HORSEPOWER MAKING FEATURES TO PACK OUT MORE HORSEPOWER FROM EVERY COMPONENT - GIVES INSTANT, TIRE SPINNING, RACY PERFORMANCE -- TO  GET YOU AHEAD OF THE PACK AT THE START> TO HAVE WHAT IT TAKES TO EDGE AHEAD AT THE FINISH LINE! 
 Reasons For Choosing Mega Power's
Octane Power Booster Combo Pack.
    Not just for a need to have more vehicle racing power.

    But to gain an instant horsepower boost when towing, that last for years.

    Boost  a sluggish vehicle's power lag?  Put off overhaul need for years.

    Extend by years more like-new performance  Mega Power gives.

    End wear and tear problems bto avoid their repair to do so...

    Protect the investment  by preventing premature wear and tear problems.

    When you have a need for what can keep you ahead of the pack.
Add Mega Power to your fuel and oil. as shown in the directions.
They raise fuel octane from 2 to 10 points for a horsepower gain of 25. 
No other method is so fast, so cheap, so effectively!
In the future, add 12 oz to each new  tank of fuel to keep the power up. 
Impress your friends with your secret at just $29 plus $16 s & h total $45.
Order now receive  6 MP 12 oz O B  items for your next 6  fill ups for free!
 A $80 value  free by ordering now. 50  6 pack cases left. Then offer ends!
Ordering: Includes
3 item Engine Power Booster Kit 3  Pack. $45.

6 item Octane Boost Bonus Pack Free. 

$80 value 

Total $45.  Includes Directions.

Free Tech Answer Questions Hot Line.

Sent FedEx in 3 days to your door.

Click cart button to order.
Mega Power works  boosting octane or cetane value  to 10  points. More horsepower is recovered by a 10% to 20%  lost and absorbed horsepower release.. This  results in a  wear and tear reduction  in these systems.  Non treated component required treatment with Mega Power for their horsepower gain:
the fuel, 4 horsepower.
engine, 15 horsepower.
transmission,  8 horsepower.
radiator,  3 horsepower.
steering, 2 horsepower
a/c system components, 4 horsepower.
 with  Mega Power Component Services you 
Chose the place you want to release horsepower from.
Do so  with the Mega Power's Whole Vehicle Servicing Treatment.  
Mega Power releases horsepower by removing  negatives. 
At combustion , slowing the combustion rate for more piston push.
Results for greater power output.
Oiling side  lube and anti-friction values included..
Mega Power also stops acid damage,
Stops raw fiction absorbing horsepower by  smoothing
...pistons, bearings, valves, and gear surfaces.  


Rebuilds worn spaces with a slippery co-polymer. 


Each a horsepower absorbing negatives you can now remove for a  5% to 20%  horsepower boost more so than from fuel alone.
       Mega Power has figured out a lo-cost way to releases 5% to 20% of the given-absorbed-horsepower.  Those being negative conditions take off-line by wear and tear negatives inside your vehicles components. Taken away from the wheels, mega Power again sends to the wheels.
These features in Mega Power stops trouble internally, unseen, in the making.  This avoids avoidable troubles and their premature popup, when least expected. pushing their appearance years into the future, instead.

By servicing the engine, transmission, radiator, steering and a/c systems you  remove physical negative conditions now lowering full horsepower from each explosion in the cylinder by some percentage.By servicing the engine, transmission, radiator, steering and a/c systems.
 
You releasing additives to produce an extra %5, 10% even 20% horsepower gain.-- besides that from a fuel octane boost additive.  that recover absorbed horsepower. Conditions that absorbed horsepower steal 10 to 20% of the horsepower  made and transferred to the wheels.
How octane power boost occur.
Octane power boost additives slows down the  fuel burn speed a fraction of an eye blink  --  and slams the pistons down giving more spin to the crankshaft. Add more octane power boost additive and you....
Slow down the fuel burn rate 2 fractions of an eye blink and crankshaft spins faster for  horsepower creation. However...
No matter race car, car for transportation, diesel rig, RV, boat or motorcycle, they lose 10 to 20% horsepower from friction drag and sluggish residues - all adding friction drag.
A new idea to most people, but in use for years by motorist and race team owners is the  of Mega Power additives  to service each power trains component gives combustion a bit longer burn force, and releases 5% to 20% more horsepower at any given speed.
 Mega Power's Octane Power Booster. Boost horsepower 3 ways common octane booster don't! Raises horsepower by ending its loss to scum by removing horsepower-lowering scum in the intake and combustion areas. 
Raises horsepower oil side output, by cleaning and freeing sticky parts, ending that horsepower absorbing condition, and again sending it to the wheels. Slows actual combustion, producing more horsepower creation in each burn cycle, giving more crankshaft spin.
All All three features Exclusively in this Mega Power Octane Boosting  Treatment for both race cars and street cars and pickups, too!The maximum horsepower boosting and engine preservation, and Octane Boost Treatment.
Purchase these 6 treatments here at discount.
 Buy 10  of the Black Octane Boosters - one just shown in the kit above but 10 are included in this offer,  Plus + 1- $49 Friction Reducer [ orange item]  and 1- Scum  Remover [ red item] shown . To total 12 items.           
 Mega Power Octane Booster  Special                           
2 Ordering options
:Buy 10 Mega Power Octane Booster Items. Boost octane and horsepower up.  Get the 2 items to remove horsepower stealing scum and recover lost horsepower older parts steal, with anti-wear for the fuel and oil sides of your engine.      12 items total. Just 3 items shown.  A $150 value, just $99 Plus $15 S&H:  totals $114.   Click cart button for this offer. 
 For  12 items offer click above cart ordering button. However...                                                                                                                                                                     
 Order 

Double

 above order for your street and race vehicles zip and protection.  Receive 20 Mega Power Octane Booster Items. Boost octane up to 4 rons.  Get the

 4

 items for 2 motors to remove horsepower stealing scum and recover lost horsepower, with anti-wear.  For the fuel and oil  for 2 vehicle engines.  

 24

 items total.  A $300 value, just $150 Plus $15 S&H:  $165 total.  Save $150.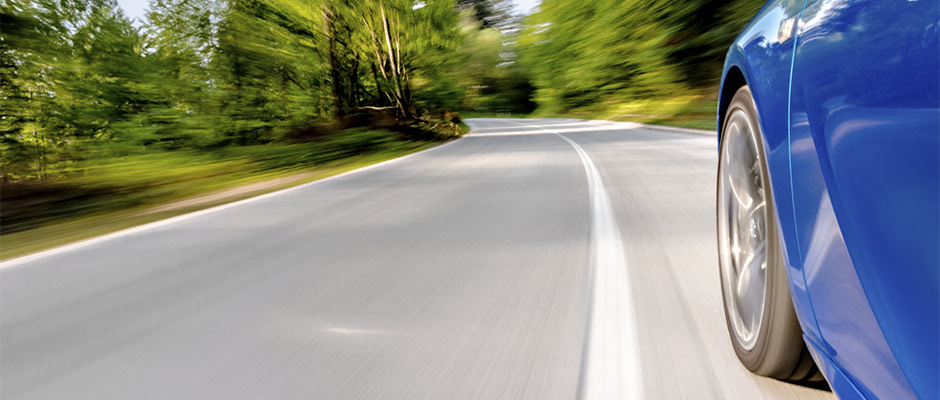 Mega Power's Octane Power Booster gives the whole vehicle a horsepower and octane power boost.
Get the power to own the road! 
Install Mega Power's Octane Power Booster.  They made my 2008 Ford 6 burn rubber and seem like a v8, and it ups MPG from 21 to 27 ...GC