Vehicle engine sludge, sludge removing products, tips to avoid engine tear down.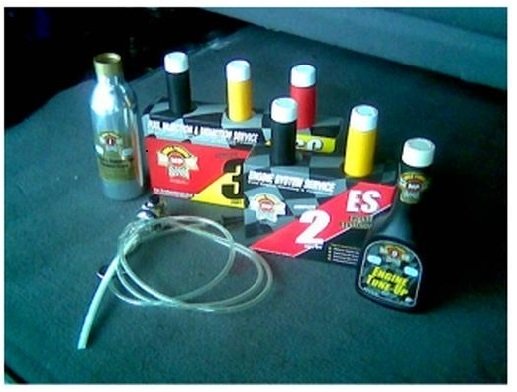 Slo-wear's Vehicle Engine Sludge Removing Treatment is an efficient DIY cleaner conditioner with MC+ lube advantage. Details below Consumer Report article
Contact info. On a smartphone, to ask a question, to order online below, or phone, call me ...george 512 665 3388
Article Story below. Quoted from Consumer Vehicle Engine Sludge Report:   http://www.consumerreports.org/cro/cars/car-parts-and-accessories/engine-sludge/index.htm 
     "After prolonged exposure to high heat, engine oil can oxidize and break down, forming deposits known as sludge. This gelatinous goo can block vital oil passages, resulting in thousands of dollars in damage or even requiring an engine replacement.
      While sludge often results from poor upkeep, notably not changing the oil at prescribed intervals, some engines appear more prone to sludge buildup than others. (See the chart here.)
Vehicle engine sludge: "The black death of sludge 

A costly problem"

Consumer Reports
      The Center for Auto Safety, a consumer advocacy group, has received over 3,000 complaints about sludge problems covering model years 1998 through 2005.
       A large majority concern the base 2.7-liter V6 used in the Dodge Intrepid before the 2003 model year. A relative handful came after that or concerned some engines used in the Audi A4 and VW Passat, Saab 9-3 and 9-5, and several Toyotas, again mostly before 2003. Engine failure due to sludge is a major problem for car owners, and automakers appear to have been slow to address it, generally linking it to poor maintenance rather than to a problem with the engine. Still, Chrysler has instituted an arbitration program that offers partial or full restitution to owners who can demonstrate that they changed the oil when they were supposed to.

      In a related case, Toyota settled a class-action engine-sludge suit in 2007 that covered an estimated 2.5-million Toyota and Lexus vehicles made between 1997 and 2002. In that case, Toyota agreed to repair sludged engines for up to eight years from the time of purchase. While Toyota staunchly maintained that any such "oil-gel" problems are attributable to owners' abuse or poor maintenance habits it did set up a mechanism to reimburse complainants. The language of the settlement appears to include reimbursement to those people who may have already paid to have their sludge damage repaired." End  vehicle engine sludge Consumer Reports Story
DIY vehicle engine sludge removing tips and products
Slo-wear's Vehicle Engine Sludge Removing Treatment is an efficient DIY cleaner conditioner with MC+ lube advantage. See picture above.
      While the common way to remove vehicle engine sludge is to tear down the motor  - a costly event that can total $2000 or more expense to the car owner, Slo-wear's Treatment is an efficient DIY cleaner conditioner with MC+ lube advantage and works like this.  However....
       Instead of using slow, long term detergents or harmful products sold by quick lubes and parts stores - most of which contain solvents, Slo-wear does the job for you as you drive using today's i-tech chemistry to clean and free the many internal pistons bearings valves pump passageways and valves.
       Since many factors of cleaning and protecting are involved, Slo-wears research discovered the 6 best ways to remove vehicle sludge by their treatment method with chemical cleaners, conditioners, friction reducers, and a unique lube enhancing advantage - blockage of oil and lack of lubrication is the number one vehicle engine sludge failure problem - Slo-wear avoids with it treatment. That is what your engine needs!
     Directions are easy to follow and give professional results that avoid tearing the motor apart to do so - and its costly and week or so in the shop time to do so. Slo-wear cleans and protects  while you drive.
       While all the sludge is not directly removed - removing all sludge will block oil passage ways and solvent engine flushes do that often causing engine failure - Slo-wear cleans on critical areas where movement and oil delivery occurs - the rest removed slowly over time.
       This is safe, and cost about $250 if a mechanic installs Slo-wear. Under $100, if you do the install. It's easy, and men and women car owners clean their engines - and transmissions for that matter, with Slo-wear, successfully. 
       2 steps are followed with Slo-wear's vehicle engine sludge removing process - anyone, not just mechanics can follow.
       Step One adds 3 products to the gas or diesel fuel tank and motor oil. Drive as usual for a week.
       Step Two is done a week later and repeated at 3000 miles intervals during and oil change - where the 3 other products are added to the engine and to the new oil.   Order now! takes about 3 days by Fedex delivered to your door - with easy-to-follow directions, phone help, guarantee.