Vehicle engine sludge products.  
  tips to remove sludge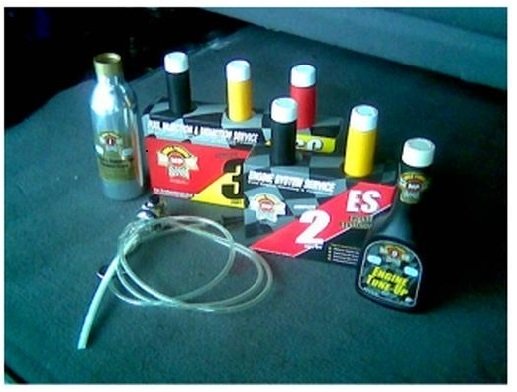 Slo-wear's Vehicle Engine Sludge Removing Treatment is an efficient DIY cleaner conditioner with MC+ lube advantage. Details below Consumer Report article
         Vehicle engine  sludge Contact info.       On a smartphone, to ask a question, to order online below, or phone,   call me .... george 512 665 3388
          1- Article Story . Quoted from "Consumer Vehicle Engine Sludge Report:"
           2- Products to Remove Engine Sludge. Specials.

    Engine Sludge Formation Facts:
     "After prolonged exposure to high heat, and combustion engine oil oxidizes, forming sticky, tar-like deposits that form sludge. This gelatinous goo  block vital oil passages, and bind the movement of engine parts. Performance decline resulting in thousands of dollars in damage, requiring an engine replacement.
      While sludge poor upkeep is one cause, some engines appear more prone to sludge buildup than others. Products to remove sludge can avoid engine replacement. (See the story's below.)
1- Vehicle engine sludge:

"The black death of sludge 

A costly problem"

Consumer Reports
        The Center for Auto Safety, a consumer advocacy group, has received over 3,000 complaints about sludge problems covering model years 1998 through 2005. [http://www.consumerreports.org/cro/cars/car-parts-and-accessories/engine-sludge/index.htm ]
       A large majority concern the base 2.7-liter V6 used in the Dodge Intrepid before the 2003 model year. A relative handful came after that or concerned some engines used in the Audi A4 and VW Passat, Saab 9-3 and 9-5, and several Toyotas, again mostly before 2003. Engine failure due to sludge is a major problem for car owners, and automakers appear to have been slow to address it, generally linking it to poor maintenance rather than to a problem with the engine. Still, Chrysler has instituted an arbitration program that offers partial or full restitution to owners who can demonstrate that they changed the oil when they were supposed to.

      In a related case, Toyota settled a class-action engine-sludge suit in 2007 that covered an estimated 2.5-million Toyota and Lexus vehicles made between 1997 and 2002. In that case, Toyota agreed to repair sludged engines for up to eight years from the time of purchase. While Toyota staunchly maintained that any such "oil-gel" problems are attributable to owners' abuse or poor maintenance habits it did set up a mechanism to reimburse complainants. The language of the settlement appears to include reimbursement to those people who may have already paid to have their sludge damage repaired." End  Vehicle engine sludge Consumer Reports Story

---
Story #2-


 vehicle engine sludge removing tips and products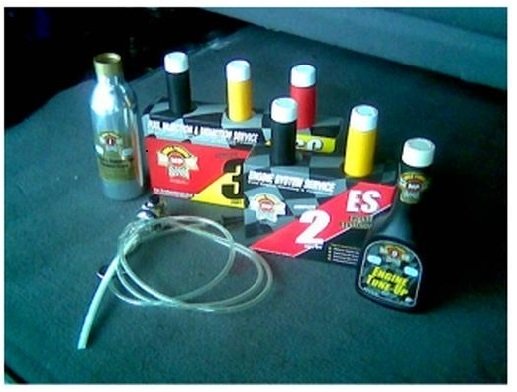 Vehicle Engine Sludge Remover From Slo-wear. Restores motor operation. A DIY product
A DIY VEHICLE ENGINE SLUDGE REMOVING PRODUCT
Review: 
The Slo-Wear Brand Sludge Removing Treatment.
     Is  it possible to remove sludge from your engine yourself and succeed in restoring your engine operation inexpensively? Yes! 
       Slo-wear's Vehicle Engine Sludge Removing Treatment may help you do so. Using 6 items to reach and remove sludge in every section of the motor where ever fuel air combustion and oil flows.  While, maybe not entirely remove all-sludge.
      Removing sludge seems to be the objective of most part store and quick lube additives, but not of Slo-Wears objective. Why? Because removing  sludge muck just setting  causes no problem. and removing it - the objective of part store fast flushes dislodges that muck and sends it running into the oil supply arteries. That's the problem with those engine cleaners.
     That fast flush removing process will flow and block critical oil-flow with it engine damaging  destruction.  So..., Slo-Wear methods skips that idea...
The better way to remove sludge.
      Slo-wear basically ignores that objective, using different, special cleaners that ignore sludge but seek to remove the varnish on piston bearing valve and gear surfaces, instead. t
      Slo-wear also gives each engine part  a super lube coating that gets them working good as new, while - removing sludge just sitting there, gradually - thereby not damaging the engine , but putting it back into a normal rotating condition.

      A new engine is a good remedy. However, car owners are finding Slo-wear to be a good service for their sludge choked engines.
       Instead of using  solvents, Slo-wear does the job for you as you drive using today's Hi-tech chemistry made to do as described.
      That is what your engine needs!
      Directions are easy to follow. Slo-wear cleans and protects while you drive.

       2 steps are followed for any vehicle engine sludge removing with Slo-wear Sludge                        Remover.
       Step One: Adds 3 products shown to the gas tank and motor oil. Drive as usual for a                     week.  A week later do an oil change  -
       Step Two   3 products shown are added to the engine during an oil change. Driving then          continues to remove sludge slowly.
Ordering info: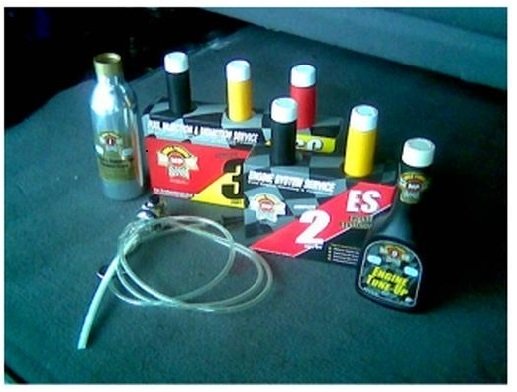 Vehicle Engine Sludge Remover From Slo-wear. Restores motor operation. A DIY product
 Ordering info: 
      Order the Slo-wear Vehicle Engine Sludge Remover  NOW!  And get free shipping.  Click cart button for your special, and shipping info. The special....
For one engine:
      Order: Slo-wear Vehicle Engine Sludge Remover.  Includes 6 items in the treatment.  Comes with easy-to-follow directions, phone help if needed, guarantee of satisfaction. 3 days by FedEx delivered to your door!  6  items sold separately total, over $200.  Our price? Just $99 plus $20 shipping to your door in 3 days.  $120.   Specials? 1 of  2 Specials

Click cart  button for this special.
 2nd Special Special: Order
      2  Slo-wear Vehicle Engine Sludge Remover  Treatments. 12 items for 2 vehicles so you  protect your good cqqar engine,  also.  - And - save More! 2 Treatments as described--Both sets  just $150 + $40 shipping  -
Now Free shipping.  Save $40 with Free shipping.   Just $150  total to service both your engines - or your childrens car.
  Click cart button for this special.

End Vehicle Engine Sludge - Review