cold weather engine additivEs. 

Crank and start -No matter how cold - And go With These Products  Added to your fuel and oil 


Cold weather engine additive information, tips, and products.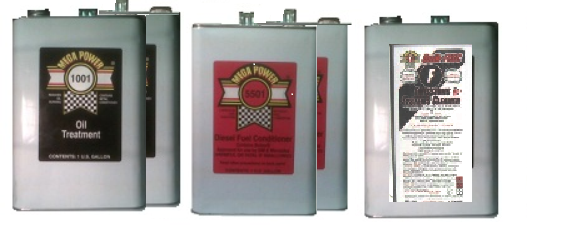 These 3 Slo-Wear Mega Power Brand Cold Weather Engine Additives not only keep both fuel and oil flowable for easier starting, it adds sludge and carbon removing to end their drag on engines. And adds more easy start power with its MC+ anti-frictuon inclusion in them. Ends the problem of raw metal to metal friction Before oil reaches all surfaces. What vehicles need as they age to start strong on frigit days. Makes easier cranking and starting 20% easier top to bottom and from fuel tank to exhaust tip. That's what you want, isn't it? protect both fuel side and oil. Offering aid to older engine by cleans the fuel and engine wax formations. Reguiers oil change to do so. Helping the engine oil and fuel flowablr in friget weather. You are assured short and weet engine starting, running and shift operation, all winter and summer long. 6 pack gallons coverss to large vehicles $435 includes frigh to your door usa. click cart buttom for details.
Slo-wear cold weather engine additive.  Contact info. On a smart phone, to ask a question, order items listed, order below or call me...george at 512 665 3388
Science and Chemistry offers older vehicles a fighting chance all winter long.  Cold Weather Products Helping Older Vehicles Beat The Cold

    These 3 Slo-Wear Mega Power Brand Cold Weather Additives are not only helping owners of older vehicles crank, and start , and run their older vehicles on the coldest days, they are also adding years of life to them.
How so, you may wonder?
By the  addition of MC+.  Mega Power Additive Maker has added  to their cold weather fuel and oil flow  cleaners and wax dispersants, MC+ as a beneficial cold weatherlube aid  . 
Cranking and starting is made up to 1/5 easier on the battery, starter and engine spin speed, and fuel burn, so the combined factors give older engines a new like edge over the cold  by neutraliaing  the cold  weather negatives grip. This is shown not only by a quicker cranking starting shorter time, but also with  a before and after amp draw reading,  [ amp draw is  up to 20% lower, and smoke stack exhaust blackness is notic ably cleaner].
Removing the friction drag negative in the engine and transmisssion.
MC is the acronum for the term metal c.onditioning  that changes mico-rough rubbing surfaces to smooth, allowing  the contact to slide when oilmis not present by making the skin lessbritle, more mealeable.  changing .  This uses the heat of friction - and the conditioning agent  to change the roughess to  smooth,  like adding water to a dry  dish washing rag.
So , I want to sell you on their usage for their many advantages which in the long term addengine Additvrs years more good life  going and if putting off a problem for tht long - its OK.. 
Review: Cold Weather Engine Additive:
While other products are good in one area, many find the sound of starting and cranking smoother and warm up quicker on those cold days.
Over long term, I'll bet over the long term you  smoother operation will carry over  month after month as Mega Powers Cold Weather Additives  fuel and oil flow additives, and friction reduction  makes cranking and  running  less worirsome. Less costly over 12,000 miles per treatment.



Better yet. Try Mega Power's  Fuel  and Oil System Cold Weather Additives.  Cetane Boost,  for faster starting with Wax Dispersant, and Oil Flow  and our famous  MC+ Friction Reduction lube  for Faster Cold Starts.  
Prevents Fuel Gelling & Fuel Filter Icing in Winter. Better than  cheaper quality : Diesel Kleen, Diesel Fuel Supplement, Diesel 911, Clear-Diesel, Bio Kleen

Order them above.  Fleets can use our barrel deals for much lower per gallon pricing. I'm hungry to make a deal. call me. george at 512 65 3388 
 Engine and Gear Servivng : Individual vehicle treatment for faster cranking.
Smeeler kit,  amountss also provide faster engine and gear warm up and shifts in friget weathers.  Mega Power Slo-wear cold weather engine fuel and gear additive Treatment offer  Total freezing weather flow aids.
6 gallon 6 pak = 5 for motors and gear boxes cold weather protection, 1 for internal engine cleaning.  Shipped Fedex to your door in 3 days usa.  Just $395 + $40 shipping.  Under $70 per gallon.   
Cold Flow-Making Ingredients 

You will find additives containing these cold flow-making ingredients in the products sold here. They can be a blessing to vehicles an equipment owners in fridget weather. More so for owners of Hi-mileage and older vehicles - and whose motors are already dirty from age. 
Trouble Cold Causes Vehicles 
Such motor's have dirty air intakes, dirty emission recycling pcv systems, and dirty combustion area rings and valves. Surely such buildup of wax-like residues - already affecting the motor - in cold weather becomes more of the cause of your problem. And better removed now - with these products! Now, before cold weather binding problems accelerates more damage inside.  
Premium Quality Additives Are Needed

Leading the way with products to help Hi-mileage and older vehicles motor's run great - even in the coldest of conditions is the Mega Power product line.
Mega Power premium quality additives, and worth their extra cost, considering the starting and running ease given - to help your engine's start easier, run smoother, and avoid wear problems - including help over coming a lack of oil lubrication cold weather causes with dry starts. For that reason we guarantee to satisfy your cold weather engine problem - once and for all time!
Usage Cold weather engine additive information, tips, and products.
Small amounts as shown added to the fuel - one quart for 50 each gallons of fuel. And for large motors with 3 to 7 gallon oil capacity: one gallon of cold weather oil treatment is added to the oil. Directions and phone help included.
Makes cranking and starting-up a lot easier and instantly more noticeable. It ends the battery jumping and engine start spray needs that are harmful!
Less friction, and friction reducing features called MC+ make it up to 75% easier on your engine and transmission with way less friction and stops metal migration. The 2 most destructive enemies Mega Power can help you eliminate.
Dialog. 
My usage and this acquaintance with Mega Power Cold Weather Engine and Fuel Additives comes from my vehicle Mega Power additive making my easy-starting amazement experience in sub zero weather. My vehicle started right up - while vehicles all around would not crank or start! More encouragement came from those customers who actually use Mega Power in daily life; and praise the formulation, and may understand the psychical nature better than me.
My Mega Power engine and gear cold weather additive usage let me crank, start and shift when others, using other brands had starting troubles, while Mega Power help me survive the winter. They tried hot plugs, pulling the vehicle by chain, battery jumping, and starting sprays failed to get their cars and equipment going. My vehicles just start right up!
This is to pass along to you and help others try my additive products and experience  the best way to run vehicles trouble free. Even when the coldest catches you.
UNDERSTANDING A FEW BASICS ABOUT COLD WEATHER ENGINE ADDITIVES WILL REDUCE, OR ELIMINATE JELLING AND COAGULATION AND WILL GO A LONG WAY TOWARD STARTING AND OPERATING ENGINES IN THE COLDEST RIGID WEATHER.

 YOU WILL FIND SLO-WEAR A JOY TO USE FOR THE BENEFITS GIVEN AND LESS FRUSTRATION WHEN STARTING AND RUNNING EQUIPMENT AND VEHICLES.
My method combine products needed for fuel,  engine and gear care, and comes from real world experience.  This package combination is what ends most mechanical engine and gear cold weather troubles. The package is what I call:   Slo-wear Engine Treatment. Contains fuel, pump, injector, combustion, piston, valves and  oiling system part service.

These same Slo-wear additives  are helping us run our vehicles, heavy equipment, even piston engine airplane engines years past what others can in frigid weather. With Slo-wear our engines crank easier, start faster, idle smoother and warms up faster even in the most fidget weather.
My  Cold weather engine additive information, tips, and products.
Engines stress of internal parts and the oil film break down and oil starvation when cranking and starting is a major cause of most premature engine failures. While synthetics have helped, there is still a major oil jell and wear problem when frigid weather has your motor oil, gear oil, and fuel jelling when cold.

Directions in a six pak.
Add a quart to 50 gallons of fuel item marked as Number One.
Add 15% item Number 2 to the motor oil and each gear box.
Change motor oil in 1 to 5 hours of run time.
To the new motor oil add 20% item Number 2. 
Add 20% Item number 3 to gear boxes lubed axles, and differentials. That's it!
Repeat each oil change.
Use item Number one in each 50 to 100 gallons fuel for top winter driving performance.   Monthly in warm weather. Contains bio killing ingredients.
 When cold, oil, fuel, even antifreeze molecules tend to collect in strings - they should flow like marbles. Slo-wear keeps coagulation away!
 Other causes of oil coagulation occur when oil breakdown or shear occurs and when combustion blowby sends high acidic levels of blowby gases pass the pistons down to contaminate your oil. Slo-wear will reduce this blowby problem and keep oil cleaner much longer.  Did you know... 
Not much into a fresh oil change, jelling trouble starts,  and when cold your motor oil, fuel and anti-freeze form or ball into large groups. The colder it is the more jelling occurs.  Motor oil, even synthetic's, acquire a molasses like nature when residues, acids, and frigid cold is present. Slo-wear reduces this negative down to where it tolerable and not a cranking starting problem.
Ordering  Mega Power's Cold Weather Engine Additive. 
Mega Power's cold weather engine transmission additive  comes in gallons, as a fuel and oil treatment, and in 5 gallons, and 50 gallon barrels. Call or text your need and pricing. 512 665 3388. 
Order here for Engine Fuel and Gears Winterizing
Individual treatment for faster cranking, faster engine and gear warm up and shifts in friget cold has Slo-wear comes as a 4 item treatment for fridget weather aid. Just $395 for 6 gallons = 3 for fuel, 2 or motor, 1 for gears. Shipping  USA is $40. Canada/Alaska $75. Shipped Fedex in about 3 days usa for delivery. 6 items needed just $435 total. order now - click button.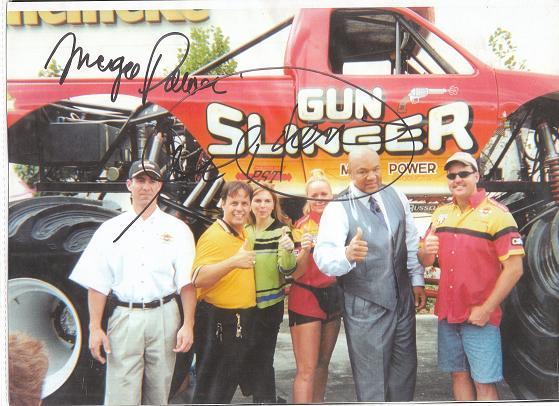 Mega Power Additives offer endurance features that keep away trouble - crank out more horsepower. Learn more...
Understanding a few basics on motor oil and use of additives to eliminate jelling and coagulation. While any brand can help, Mega Powers improvement in starting and rolling  will go a long way toward each days coldest rigid weather.

 You will find Mega Power Additives Slo-wear a joy to use with the benefits of less frustration when starting and running equipment and vehicles.
Order them and try them out. Bet you'll never want to try any other brand. Call for tips and ordering ...george 512 66 3388
Cold weather engine additives end.