Automotive additive news:
INTRODUCING NEW TYPES OF ENGINE AND TRANSMISSION 
PRODUCTS WITH
PROBLEM-ENDING, REVITALIZING BENEFITS  - TO KEEP OLDER VEHICLE USAGE GOING YEARS LONGER PUTTING OFF OVERHAUL DURING THAT TIME
Automotive additive news: Contact Information. On a smartphone, to ask a question, order items listed, call me george, at 512 665 3388
New types of automotive additives that "fix cars."
As long as there's been mechanical inventions, some type of lubrication has help the owners and users make those mechanical   things function easier, and slowed their wear pattern down.
This is now true of new types of engine, transmission problem-ending-products. Benefits include solving, or ending  wear, operating, and performance problems allowing years more usage for the car equipment owner. Shown below is  the engine treatment some car owners are calling a "miracle product." Order below.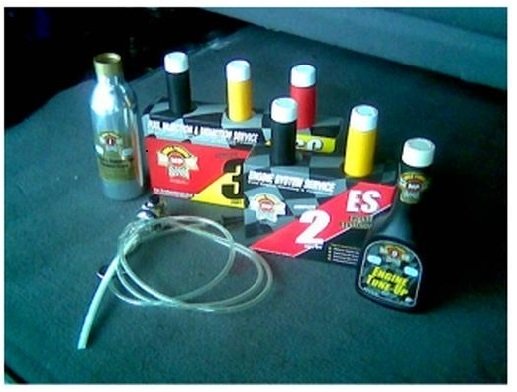 Automotive Additive News: Mega Power Products helping car, heavy equipment, industrial machine owners keep their cars machines going strong overcoming wear and performance problems. More at 512 665 3388
The picture shows the  easy to install 2 step Mega Power Engine Treatment,  where you add 3 items to the gas and oil, drive for a week that way.  Then repeat with 3 other products during an oil change which completes any problem-solving  need. A lo-cost ideal DIY car care problem-solver for those on a budget.
Mega Power is gaining a following for its economical ability to stop oil burning, lifter valve tapping, rough idle, blow-by and excessive emissions. 

Automotive additive news: New  engine Products 
now fix your cars running performance problem 
An otherwise costly to repair by mechanic situation. They may fit your cars running performance problem - of which, I'm sure you will be very delighted about. Order now:

Mega Power comes as shown with easy to follow directions - nothing to take a part. Driving does the fix. Retail for some of the items at the dealer is over $200.  Just $84 plus $15 s&h=$99 total. Offer subject to change without notice. Order now! Have a great running vehicle again! Click shop cart button to order.  Ship to your door in about 3 days by Fedex. 
Special: Order 2 Mega Power Engine Treatments, one  to also protect your good running car. Save $48. 12 items just $135 plus $15 s&h=$150 total - not $198. Save $48